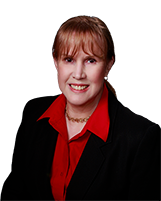 Beaumont Office
550 Fannin, Suite 700 Beaumont, TX 77701
Ellen Vannah
Ellen Vannah was born and reared in New England and attended Dartmouth College for her undergraduate degree.  Having had her fill of shoveling snow during the long winters (often lasting from Thanksgiving to Easter) of the Northeast United States, she chose to journey south to Baylor University to attend law school.  Ellen has been practicing law since 1985 in both the public and private sectors.  Her experience ranges from insurance defense and appellate work to serving as an administrative law judge from November 1991 to August 2014, presiding primarily in the Beaumont area, but also in Lufkin, Houston, San Antonio, and the now-defunct Victoria division.
Ellen is Board Certified in Workers' Compensation law.  She and Don Lighty are the only two lawyers in the Southeast Texas area who can claim that distinction.
In her leisure hours, she undertakes a variety of craft and household projects, including knitting, weaving, quilting, and occasional plumbing and carpentry.  She is married, with two grown children and two golden retrievers.
Casework
Ms. Vannah has extensive experience in the Texas workers' Compensation arena, having handled thousands of cases in her former capacity as an Administrative Law Judge with the Texas Department of Insurance/Division of Workers' Compensation and its predecessor agency, the Texas Workers' Compensation Commission.  In addition, she has authored several successful appellate briefs in both Texas and Federal appellate courts.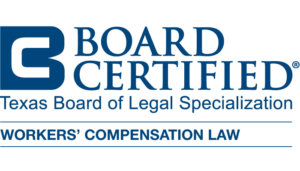 Workers' Compensation
Personal Injury Defense
Appellate Law
1984 – Texas
1985 – United States District Court for the Eastern District of Texas
State Bar of Texas
Jefferson County Bar Association
Dartmouth Lawyers' Association
Dartmouth College (B.A., 1980)
Baylor University, School of Law (J.D., 1984)
Board Certified Workers' Compensation Law, Texas Board of Legal Specialization
Baylor Law Review – Associate Editor